Easy Setup & Integrate on any Website.
These are just a few examples. Any website can run our notifications.
The Trust Gainer App in Market
Why you should Choose AIPop
98% of visitors leave your website without making any purchase or submitting their requirement. And 70% of them never return because they don't believe you can be trusted. Increase Leads, Conversion, Sales and Subscriber with AIPop – The Best Conversion Booster App in the Market. Leverage and Automate
the Power of Social Proof
AIPop is an effective marketing platform that leverages and automates the real power of social proof notifications to increase trust, conversions and sales.
15 Trigger Options
Smart Triggers
Mobile Compatible
Target Specific Pages
Live Statistics
Sign Up Now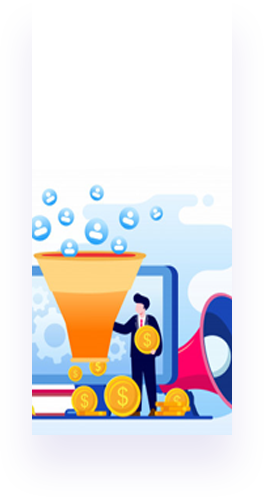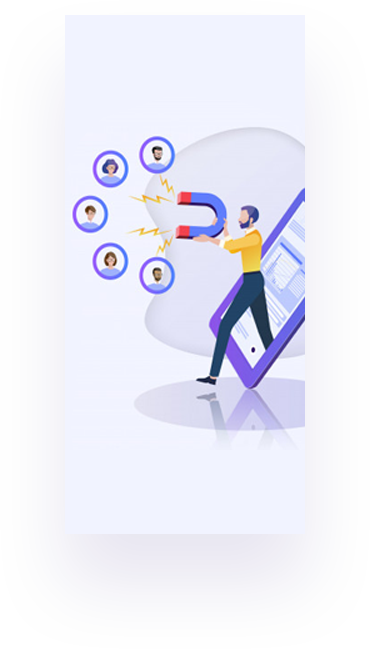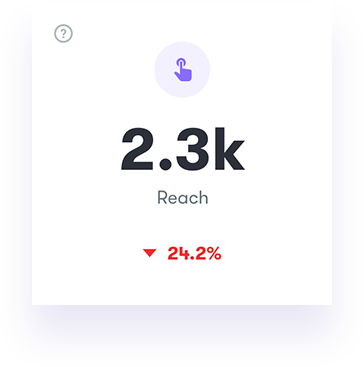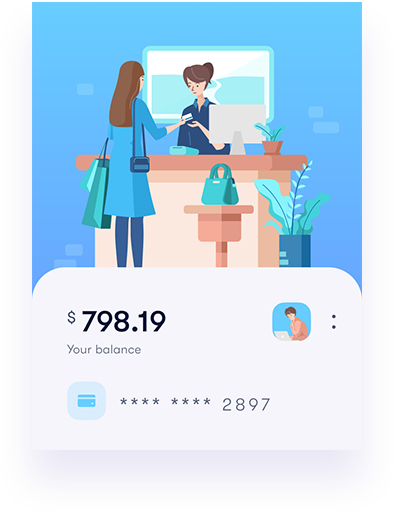 Flexible & Customizab
to Suite Your Brand Theme
With AIPop Social Proof Conversion Popup, you have full access to customize to meet your brand theme. And many other features to mange the Look & Feel.
Easy to Use
Display Rules
Personalization
Endless Possibilities
FREE Sign Up
Choose From
Wide Range of Conversion Popups
Add growth tools to your Squarespace, Wordpress, Shopify and personal website with a single line of code - just copy and paste.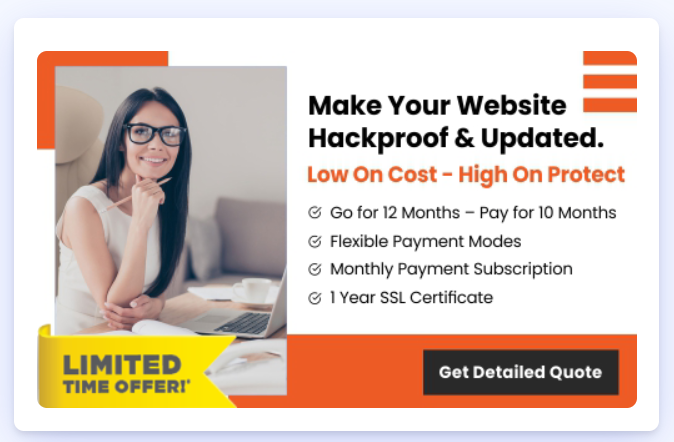 Promotional Banner
Display Marketing/Promotional Offer Popups on your targeted pages.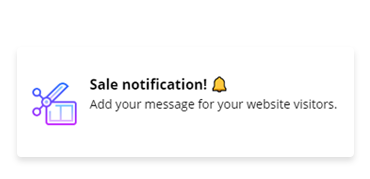 Informational
Display important points to your visitors like an upcoming sale.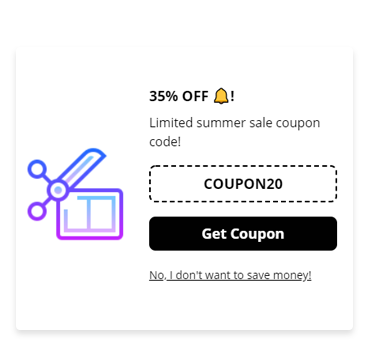 Coupon Codes
Drive more sales by giving a coupon code at the right time.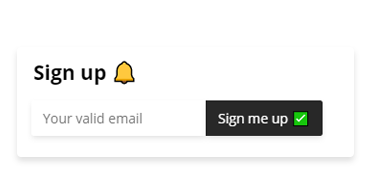 Email Subscription
Let users subscribe to your newsletter or email marketing.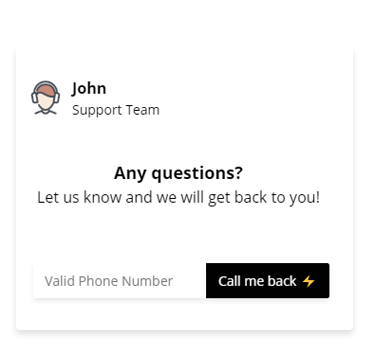 Request Collector
Request details from your customers to upsell or keep on-board.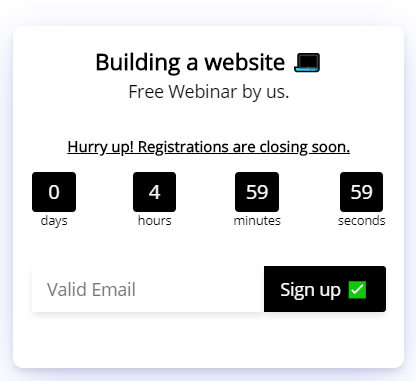 Countdown Collector
Excite your users with a count countdown popup and ask for on-boarding.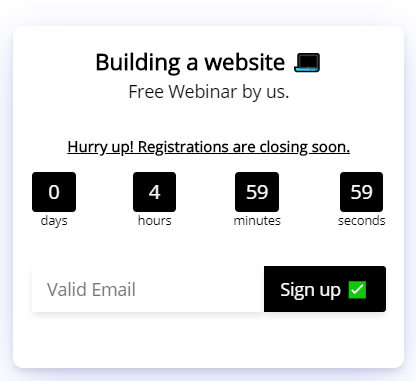 Live Counter
Show how many people are there currently on your website.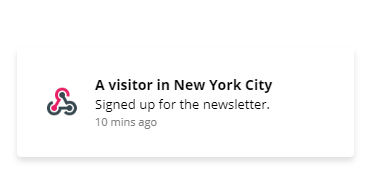 Latest Conversions
Show that recent actions happened on your website or shop.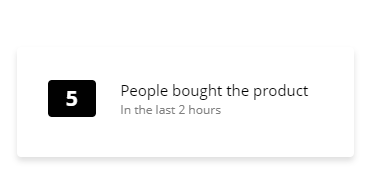 Product Purchase
Give number rating on proven actions to engender trust.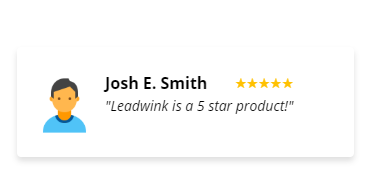 Testimonials
Display customer testimonials to shopw social proof of your product(s).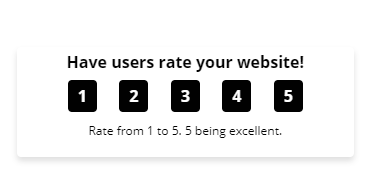 Number Ratings
Let your visitors rate how helpful an article was.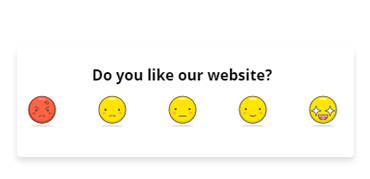 Emoji Ratings
Gauge your user happines levels by allowing them to epxress themselves.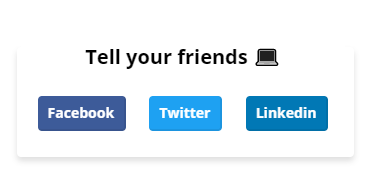 Social Sharing
Encourage your visitors to share your link on social media.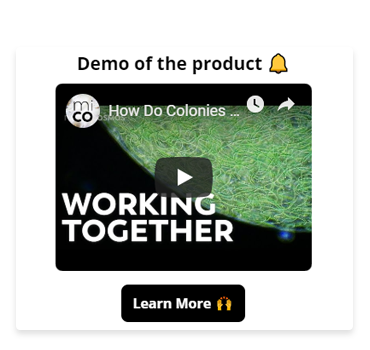 Video Display
Embed a video from YouTube to onboard users.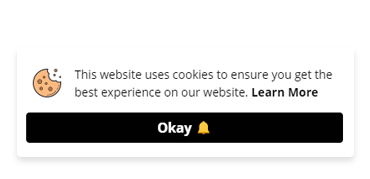 Cookie Notification
Make your website GDPR compliant by cookie notifications.
Pricing Plan
No Hidden Charges! Choose
your Plan.
₹1999 / Year
₹199 / Month
Solo
Save 20% with Annual Billing
No AIPop Branding
Custom Branding
1 Campaigns
Unlimited Notifications
5k Impressions / Month
Call/Email Support
₹2999 / Year
₹299 / Month
Pro
Save 20% with Annual Billing
No AIPop Branding
Custom Branding
3 Campaigns
Unlimited Notifications
20k Impressions / Month
Call/Email Support
₹4999 / Year
₹499 / Month
Agnecy
Save 20% with Annual Billing
No AIPop Branding
Custom Branding
10 Campaigns
Unlimited Notifications
1 Lakh Impressions / Month
Call/Email Support
Get Started Testiimonial
What our client say about us

Mohit Shah
eCommerce Store Owner
Hello, I am Mohit Shah, I own a shopify store. I used lots of AIPop notifications before. I am asked to review AIPop notifications as well. To be honest, most of social proof notifications look similar to me. That's why I look their pricing. As an owner if I pay hundreds of dollars for a notification, I can't keep my store up. But AIPop has good started package which I liked most. I haven't seen any cons yet. I will write if I see any."


Dharmesh Modi
WooStore Co-Founder
I normally don't write reviews about apps or websites. But AIPop will be exception since it helped my business a lot! I was a founder who tries to increase sales everyday but desperate. People were coming to my website but they were not signing up or pay. They were just like ghost visitors. Then I put the AIPop pixel code to my website, and people started to sign up more! So, it makes me more money than I pay for AIPop. That's all I can say.

Amit Deshmukh
Digital Marketing Manger
Hi guys, here is my story with AIPop: I was looking some marketing tools to use on my website since I did not have any marketing knowledge beforehand. After searching for days, I've seen lots of marketing products. I was overwhelmed with them actually. I tried lots of marketing tools in the meantime. I've also tried free trial of AIPop. Well my visitors and conversion numbers are increased but I was not sure which marketing tool leaded this growth. After doing some A/B testing I concluded that AIPop was definitely helpful on conversions. Then I kept it on my list."

Frequently ask Question
Want to ask something from us?
Yes, you can use it for every conversion type, not just sales. Use it for list-building, eBook signup, bonuses, anything you want. It works with every type of conversion.
Our plans are limited by number of monthly impressions. Based on the number of website visitors you can choose plan that will fit your needs.
Impression represents a single displayed trigger on your website.
All charges are billed in INR. Monthly & yearly charge as per your select plan
You can add as many websites as you want from as per your chosen plan
In order to delete badge you need to use one of the paid plans.
Yes, you can. We offer the most customizable social proof notification in the market! You can change your custom branding; you can set the color your brand color. You can change the design of the notifications. Our business plans enjoy all customizations.
We are in this web Industry 9+ year and we have worked with +1000 website owners so far. Some of these websites are in the top 10000 worldwide Alexa ranking! You can see some of our cuostomers here: If you want to see a user which is in the same industry with you, just send us an email, we will find you a similar profile customer using AIPop notifications.
Integrating AIPop pixel on your site is as simple as copying and pasting a code on the header of your site. Put the pixel on the page where you accept the customer email, and also on the page where you want notifications to show. That's all you need to do.
Yes, it supports every website builder platform. with an ability to insert custom pixel on the header
Nope! We call a very small JS file using asynchronous technology. Your website will work fine.
We protect your data with advanced security measures. All your data is encrypted and stored securely with one way hashing algorithm to protect your passwords from anyone to see. We use PayPal for payment processing. We never store your card details on our servers. Check our Privacy Policy for more information. Get the Maximum Sales from Your Website
With AIPop Conversion Notifications. Gain Trust and Repeated Visitors.
Boost Your Conversion Now